Maximum: $40,000
Minimum: $5,000
Terms of repayment: 10 years, interest free
Type of loan: Unsecured personal loan, on approved credit
A maximum of one loan is available per eligible property and per homeowner.
The loan can only help you finance products and installations that are part of a retrofit that is both recommended by an energy advisor and eligible for the grant.
In order to begin work on your home, a portion of the loan can be advanced to you. Contractors often require a down payment for this type of project. The balance of the loan will be disbursed upon completion of the renovation work and verification by a post-retrofit evaluation.
June 17, 2022 - The Canada Green Home Loan is now available for :
By August 31, 2022 - The Canada Green Home Loan will be available for :
Homeowners who have already received a grant or applied for an EnerGuide post-retrofit evaluation under the Canada Green Housing Grant who want to apply for other eligible renovations they would like to undertake and have not yet started.
*Please note that in Quebec, you must first participate in the Rénoclimat program to benefit from these grants and loans.
There are a few eligibility criteria that must be met before applying for a loan:
You will need to submit financial information to demonstrate that you have the financial ability to repay the loan.
Why take advantage of these loans?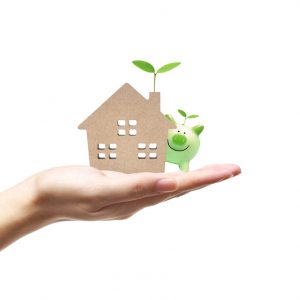 Reviews of our service around the South Shore of Montreal
Find out what some of our customers have to say:




Schedule a FREE consultation with a Comfort Advisor today!




EXCEPTIONAL PRODUCTS, EXPERIENCED TECHNICIANS
New heating installations
Technology continues to evolve and the heating services and equipment available today are more efficient than ever.
Why choose Zone Confort Inc for your new installation?
Learn more about our heating system replacement services
Emergency heating repairs can really get you out of a tight spot when you're in a hurry, but sometimes a replacement will better suit your needs. If your current heating system is aging and underperforming, we know how to assess your space and provide viable solutions that maximize performance and energy efficiency.
When installing a new furnace, we use the manufacturing specifications and requirements as a guide. A good installation can go a long way. Not only do new heating systems make every room more comfortable, they can also improve your energy savings. The cost of replacement will eventually pay for itself over time.
At Zone Confort, we work very hard to ensure that our customers are 100% satisfied. We are a family owned and operated business and we are proud of the reputation we have built on the south shore of Montreal. Each heating service technician is qualified to the highest standards and we maintain several licenses required to perform work to code regulations. We believe in building long-term relationships with our clients, so hiring the best of the best is a given.
Ultimately, we want to help our customers avoid frustration, extend the life of their equipment and save money by reducing energy production. So don't hesitate to contact us if you need help keeping your home or building warm this winter and cool this summer!